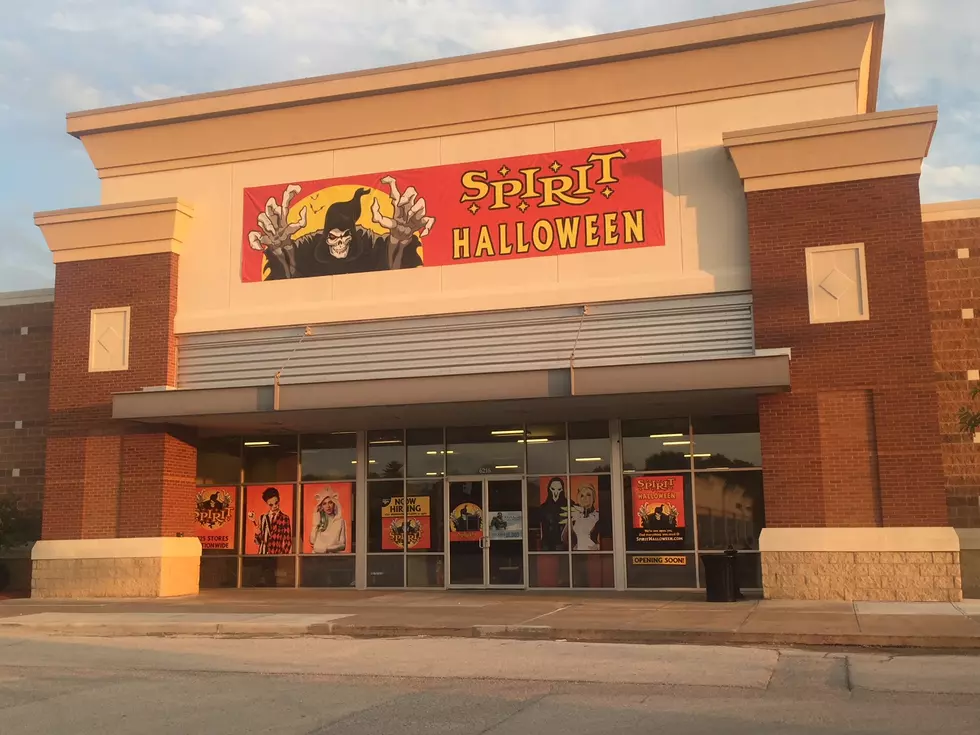 As of Right Now, Spirit Halloween is NOT Coming to Quincy
TSM Photo
It looks like all you ghost and goblin's will have to shop somewhere else for all your Halloween needs this year.
As of right now, Spirit Halloween is not planning on coming to Quincy to year. When I reached out to the company to find out if they were planning on coming, but just looking for a spot to set up shop this is what they said,
Be sure to check out the store locator for updates!
That's it. So, maybe they are still planning on coming and just haven't found a spot yet, The last couple of years, they were located in the Prairie Crossing Center in Quincy next to TJ Maxx, I don't know if the rent was changed or they need a bigger space, but as of today, there are no plans as to where they will be located. If you want to do all your Halloween shopping this year at an actual store and not online, here's list of close locations to the Tri-States.
Columbia, Missouri - Former Lane Bryant 211 N. Stadium Blvd.
Lake St. Louis - Between BC's & The Loft 11 Meadow Circle Dr.
O'Fallon, Missouri - Hobby Lobby Center 1600 State Highway K
Peter's, Missouri - Former Sears Mid-Rivers Mall
Springfield, Illinois - Old Navy Center 3211 S. Veterans Parkway
Fingers-crossed that a Quincy location is added to the list, but most stores opened this past weekend to kick off the Halloween season. I'm kinda bummed that potentially there is not one coming, my family and I love to go and explore all the new scary decorations that they have out for people to sample. I get a kick out of my girls (and other children) screaming and jumping when the decorations scare them.
Looks like a lot of online Halloween shopping is going to be happening for everyone this year.
25 Scaredy Cat-Approved Halloween Movies
LOOK: How Halloween has changed in the past 100 years
More From 100.9 The Eagle, The Tri-States' Classic Rock Station